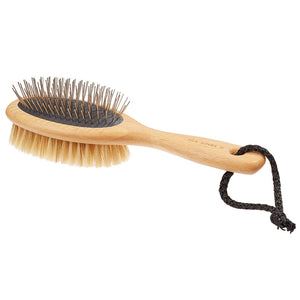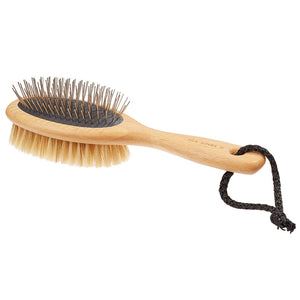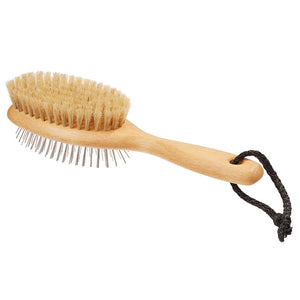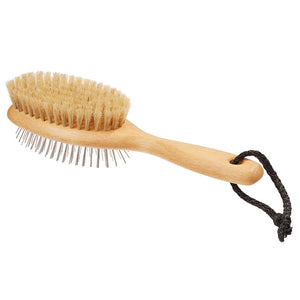 Dog brush double-sided
LILA LOVES IT double-sided dog brush made of oiled beech wood is ideal for grooming with its two different sides. The rounded metal bristles glide effortlessly through long or medium-length fur and disentangle it. The second side made of natural pig bristles gives medium-length and short fur a silky sheen. Overall, the coat is not only cared for and dirt is removed, but the brush also has a massage effect on the skin and thus promotes blood circulation.

Thanks to the particularly high quality, the metal pins do not slip back into the cushion or simply cannot be pulled out, even under heavy use. The dog brush is made in a Black Forest brush manufacturer.