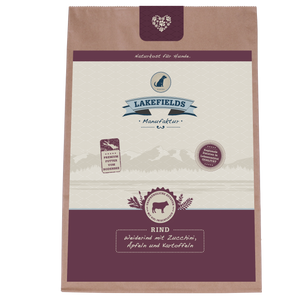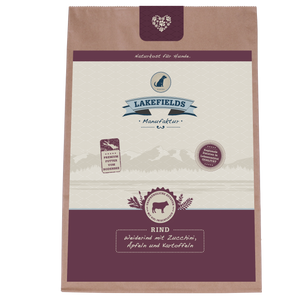 Beef dried meat menu
68% of meat and beef offal are combined with fruit and vegetables such as potatoes, carrots and beetroot for our beef dry feed, traditionally baked in a stone oven, so that a crispy, healthy menu is created. Like all Lakefields dog food and snacks, this is a variety with only one animal protein source.
The Beef Dried Meat Menu is a grain-free complete feed for adult dogs.
Available in 1 kg and 2.5 kg bags.